Pakistan hope to put women's cricket on map at T20 World Cup
Pakistan captain Bismah Maroof says the Twenty20 World Cup is a "big opportunity to showcase our talent" and boost recognition of women's cricket in the country.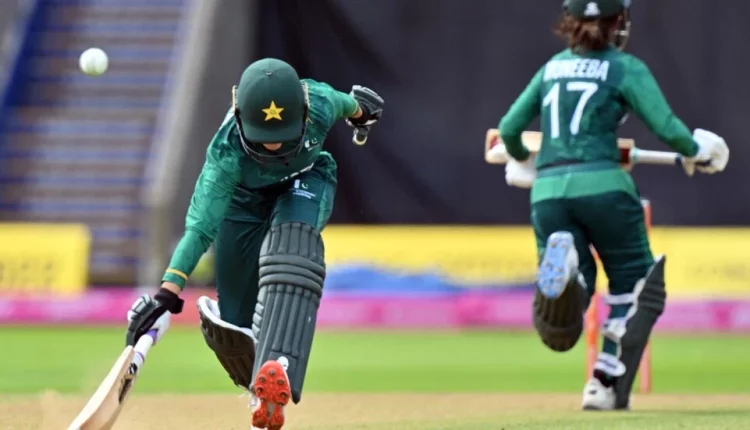 The all-rounder, 31, will lead a Pakistan team that has never advanced past the first round in seven tournament appearances.
Maroof stated the following in South Africa, where the World Cup begins on Friday: The Pakistan women's cricket team existed at times when nobody or very few people were aware of its existence.
"We have earned recognition and respect by hosting more matches and providing live coverage."
If Pakistan's women are to make an impact at the 10-team tournament, they will need to significantly improve on their previous World Cup performances.
Only seven of their 28 World Cup matches have resulted in victories, but two of them have come against India, in 2012 and 2016.
When the two teams meet in Cape Town on February 12 to kick off their campaigns, Maroof and her teammates will be aiming for a third victory over their archrivals.
Maroof, who was born in Lahore, started playing cricket when she was 16 years old, and she has seen firsthand how women's cricket in Pakistan has changed over the past decade.
But she also knows that there is still a lot of work to do.
She stated, "I hope it will continue to get better and we will be receiving as many facilities and recognition as the other top teams do."
"That is the key to success."
As the seventh-ranked team in the world, Pakistan will need to perform exceptionally well if they are to advance past the first round of the World Cup for the first time.
Pakistan finished last in their group at the Commonwealth Games in Birmingham last year, behind the T20 world champions Australia, India, and Barbados. They lost all three games.
They will be without their star pace bowler Diana Baig at the World Cup because she broke her finger in a 101-run one-day loss to Australia last month.
However, they have Fatima Sana, a 21-year-old bowling and all-rounder who was awarded the Emerging Women's Cricketer Award by the International Cricket Council last year.
The World Cup is "another big opportunity for us to showcase our talent," according to Maroof, despite the fact that they may never win the title.
"As a result, all I want is for my team to play positive cricket and give their all,"