Wikipedia back online in Pakistan
Wikipedia was back online on Tuesday, after Prime Minister Shehbaz Sharif ordered authorities to lift a block imposed on the online encyclopedia over "blasphemous content."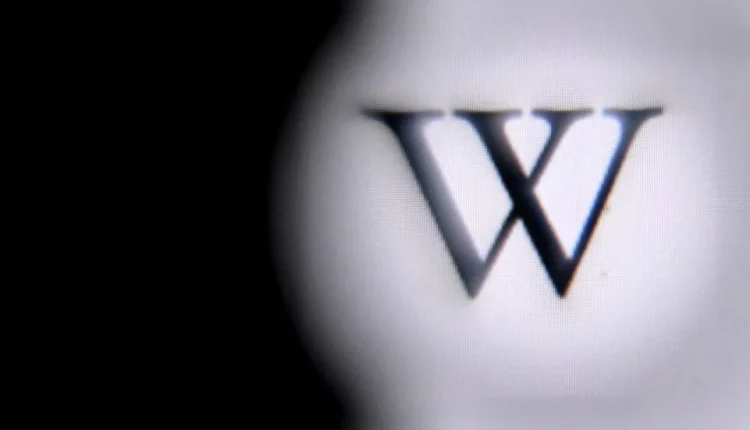 Facebook and YouTube have previously been banned for publishing content deemed sacrilegious due to the sensitive nature of the issue of blasphemy.
Marriyum Aurangzeb, Minister of Information and Broadcasting, shared a copy of the order on Twitter, which read: It is with pleasure that the Prime Minister has directed that Wikipedia be restored immediately.
According to the non-profit fund that oversees Wikipedia, the Wikimedia Foundation, which told AFP on Monday that it "was made aware that the Pakistan Telecommunications Authority (PTA) had been directed to restore access to Wikipedia," the foundation expressed optimism that online traffic in Pakistan would "resume soon."
The PTA blocked Wikipedia last week after giving it 48 hours to remove "blasphemous" content.
Without specifying the content that was in question, a spokesperson for the agency stated on Saturday that Wikipedia would "remain blocked until they remove all the objectionable material."
The website was accessible once more on Tuesday.
The order, which was made public on Monday, stated that Prime Minister Shehbaz Sharif had given the order to a committee consisting of three ministers to investigate the PTA's decision to block Wikipedia.
The document, which was signed by Syed Tauqir Shah, the principal secretary to the prime minister, stated that the committee concluded that the "unintended consequences of this blanket ban… outweigh its benefits."
It added that a second ministerial committee would be established to conduct additional research on the matter.
A spokesperson for Wikimedia stated, "The people rely on Wikipedia both as a knowledge resource and as a pathway to share their knowledge with others."
"Lifting this ban means that the people can continue to benefit from and participate in its growth within a global movement that strives to spread and share verified, dependable, and free knowledge," the statement reads.
When asked by AFP if it had taken any action to remove specific content, the organization did not immediately respond.
"The Wikimedia Foundation does not make decisions about what content is included on Wikipedia or how that content is maintained," it stated in a previous statement.
It added, "We respect and support the editorial decisions made by the global community of editors."
Campaigners for free speech have pointed to a pattern of increasing government censorship of Pakistan's printed and electronic media, according to them.
After distributing a film about the Prophet Mohammed that sparked violent protests throughout the Muslim world, Pakistan blocked YouTube from 2012 to 2016.
The country has also blocked the extremely popular video-sharing app TikTok numerous times in recent years due to its "indecent" and "immoral" content.